09/08/21
THANK-YOU!!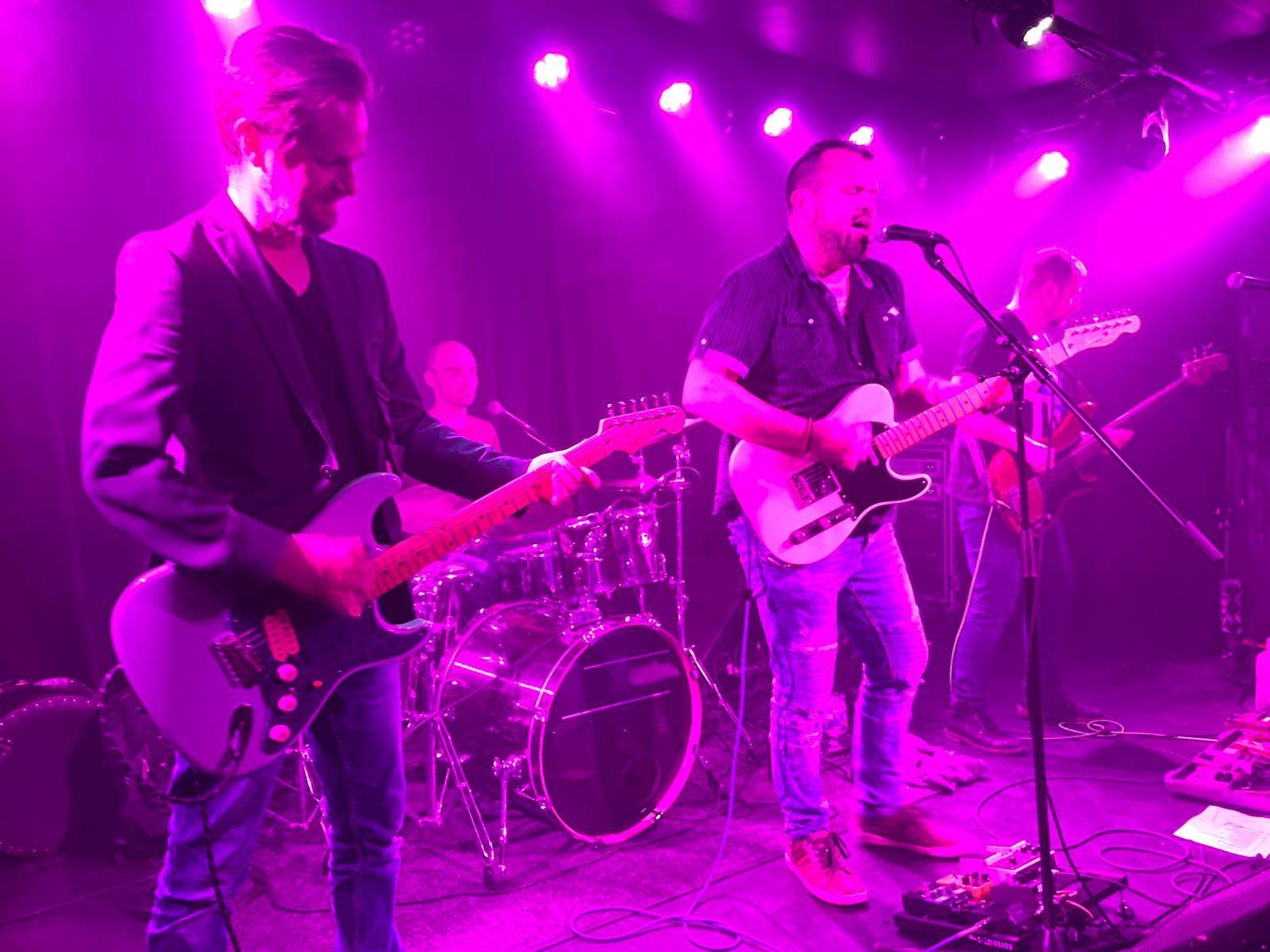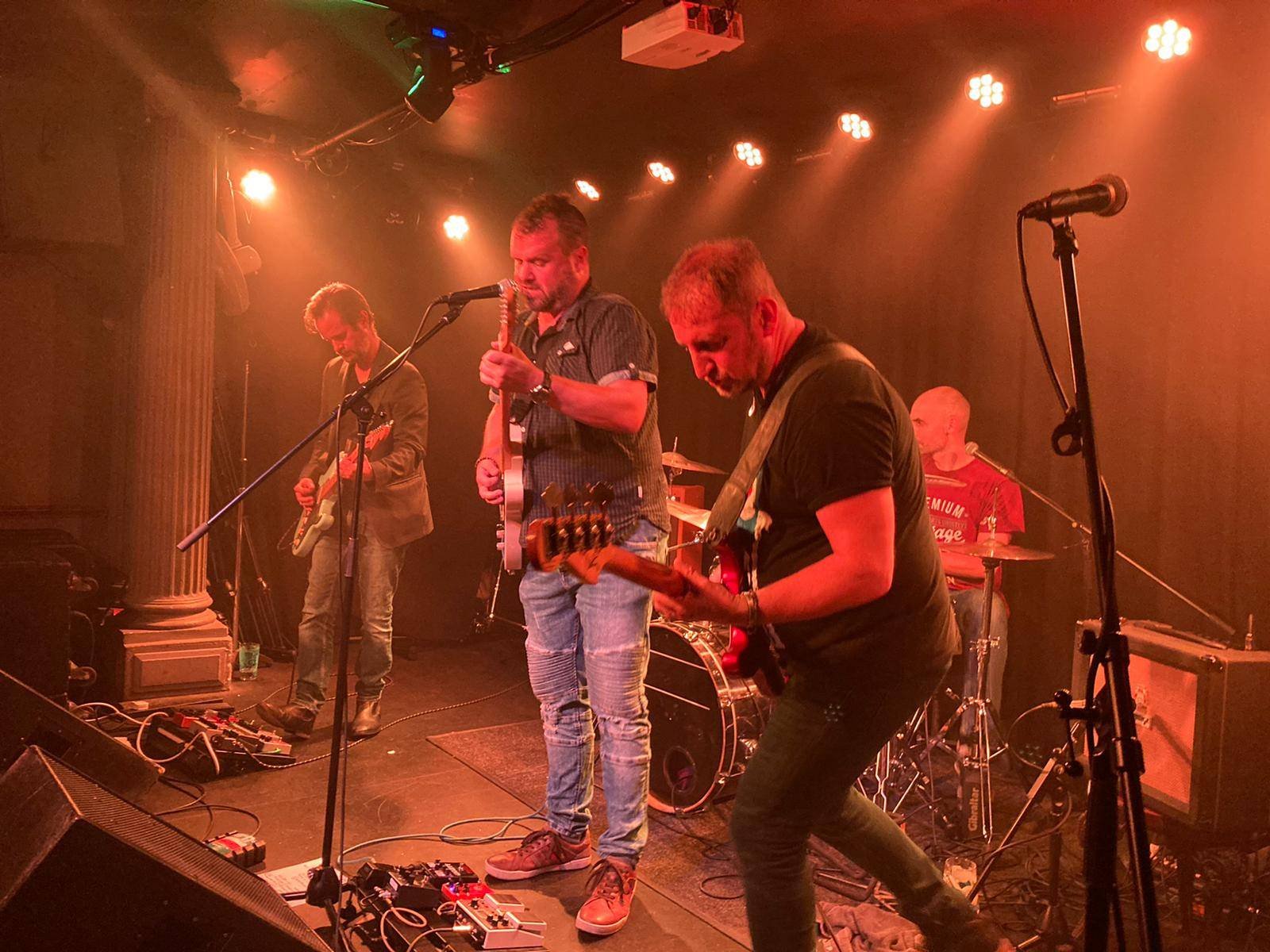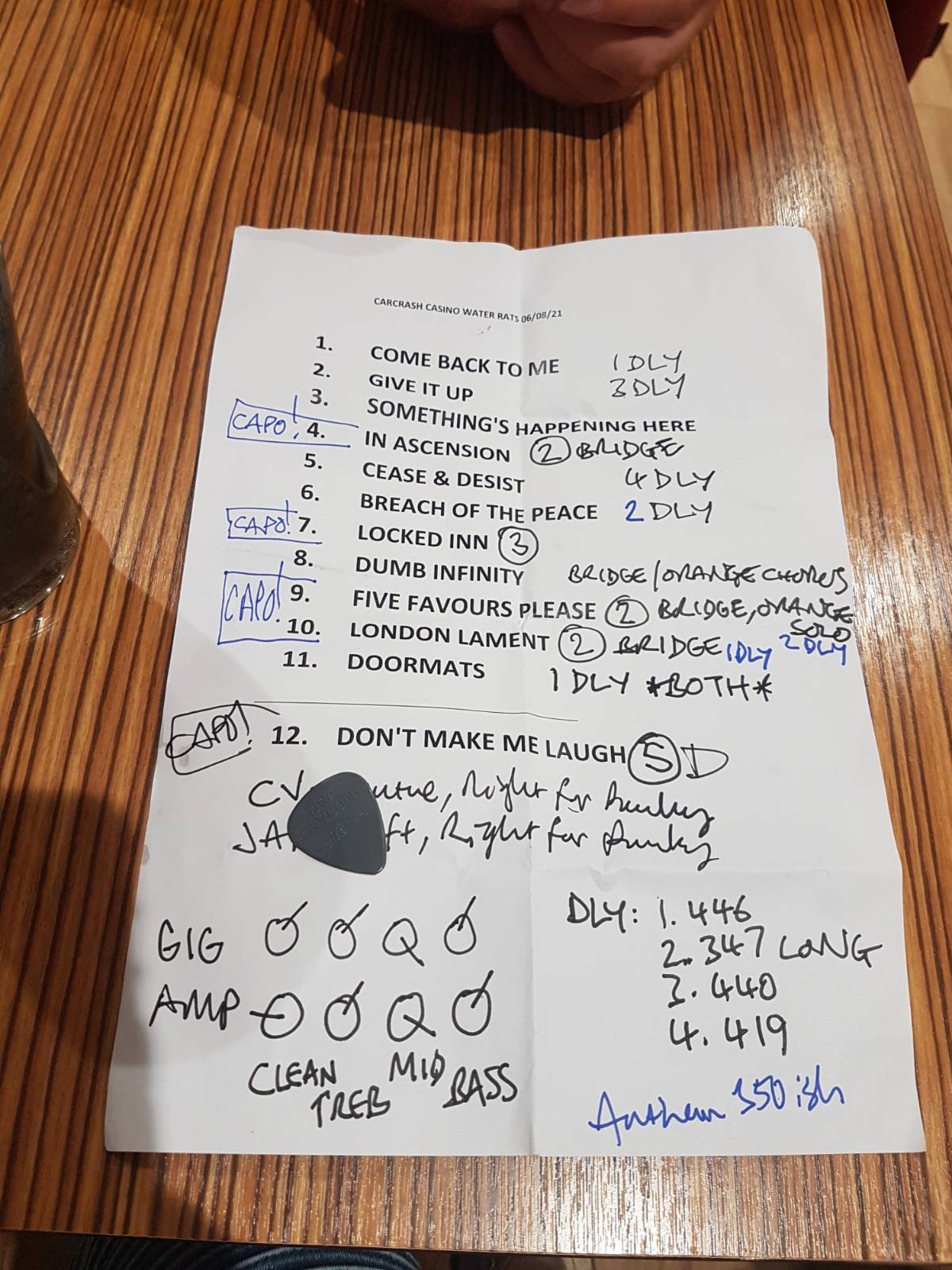 Hi there people.
Thanks SO much everybody who came along to The Water Rats on Friday night - was a brilliant evening
Many thanks to Pete Bell for supporting, and would the fella who won second prize in the raffle (rock'n'roll!) please get in touch!
Keep your eyes peeled on social media for our next gig(s), which will be announced soon.
CC x.
17/06/21
CARCRASH CASINO PLAY FIRST LIVE GIG IN AEONS!!

Hello all.
Carcrash Casino are relieved to announce their first live gig in aeons.
This takes place at The Water Rats, King's Cross, London on Friday 6th August 2021.
The band will play their debut album 'Nobody Knows More About Carcrash Casino Than I Do', plus some older and newer tunes.
The album was released in 2020 during 'lockdown', and the 'album launch' gig was postponed several times, so this show is the 'album celebration', if you like. The band cannot wait to finally play to punters once again at a LIVE MUSIC VENUE!
Special Guests are to be confirmed, and will appear here asap.
Everyone through the door gets a raffle ticket - a chance to win some fantastic prizes!
When the live music stops the DJ will play DECENT MUSIC until 11pm!
To avoid disappointment, advance tickets are available from the WeGotTickets website HERE.
Come and join us before the inevitable Autumn/Winter Lockdown!
CC x
14/01/21
Happy new year, thanks for your support, plus an online interview with Jon.
Happy new year to everyone reading this!
Jon recently spoke to Nicole from The Other Side Reviews about a bunch of stuff including our album, engaging with audiences, phobias and future plans. Have a read here.
Thanks for all the great feedback we've received about the album, from fans and reviewers alike, it's made us really happy. Reviews have come in from True Style Music and Edgar Allen Poets, and various tracks of ours have been playlisted by a number of bloggers/reviewers, including Amazing Radio.
Thanks so much to all who bought the album digitally or physically. This support means so much in the 'music-for-free' age we live in. We're also really pleased to admit that we're actually running out of our initial order of CD's so if you'd like one please head HERE - where you can also buy the album digitally if you prefer.
Once the current situation eventually changes, we can't wait to get back in to the rehearsal studio again, with new songs and the expectation of live gigs.
Until then, thanks so much for your suupport and stay sane.
CC xxx
04/12/20
Come together all and sundry!

Hello people.
Our debut album 'Nobody Knows More About Carcrash Casino Than I Do' has finally been released today.
A huge thanks to everyone who pre-ordered, those who ordered CDs should have already received them.
If you'd like a listen, you can now stream the whole album at our Bandcamp page, and if you like what you hear, that's also where you can get a digital copy or a physical CD.
To visit our page, click the link in the player below:
We're all really proud of it so please do spread the word on social media, as this isn't high up in our list of strengths - but we are trying hard to get the music of Carcrash Casino to the people who might like it.
Thanks once again for your support, and enjoy the rest of the year if it's humanly possible!
Cheers,
Andy, Huw, Si and Jon x
06/11/20
The debut Carcrash Casino album 'NOBODY KNOWS MORE ABOUT CARCRASH CASINO THAN I DO' will be released on 4th December 2020.
It's avaiable to pre-order HERE AT BANDCAMP both digitally and on CD.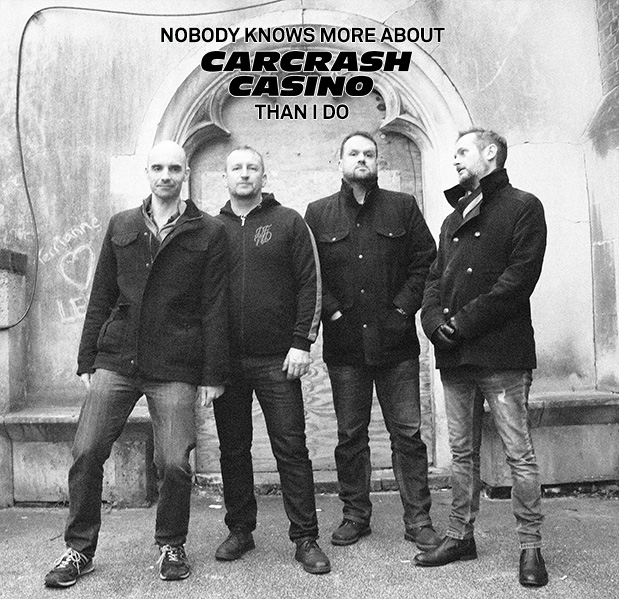 Track listing:
NOBODY KNOWS MORE ABOUT CARCRASH CASINO THAN I DO
1 BREACH OF THE PEACE 4.04
2 DON'T MAKE ME LAUGH 2.07
3 DOORMATS OF THE WORLD UNITE! 5.07
4 COME BACK TO ME 4.12
5 CEASE & DESIST 7.46
6 IN ASCENSION 2.50
7 FIVE FAVOURS PLEASE 2.40
8 SOMETHING'S HAPPENING HERE 4.12
Here's an album sampler for you to have a listen to:
Thanks for your patience, hope you like it and consider getting yourself a copy.
It's been such an grim year for everyone, but especially those involved in the music (and entertainment) industries, we really have to thank Bandcamp for their 'Bandcamp Fridays'.
On the first Friday of each month they are waiving their commisson, so if you order our album TODAY or on release day, then we the artists receive the full amount for our efforts.
Of course, you can order whenever you like, but we'd like you to know what Bandcamp are doing, as they're by far and away the fairest platform for musicians, and we really appreciate what they're doing right now.
We have the digital download, a digipak CD and a t-shirt onsale HERE.
Hoping everyone is well and that our album will bring a bit of cheer/entertainment/escapism during these bleak times.
Love - Andy, Huw, Jon and Si xxxx
26/06/20
Carcrash Casino release 'Breach Of The Peace' - single and video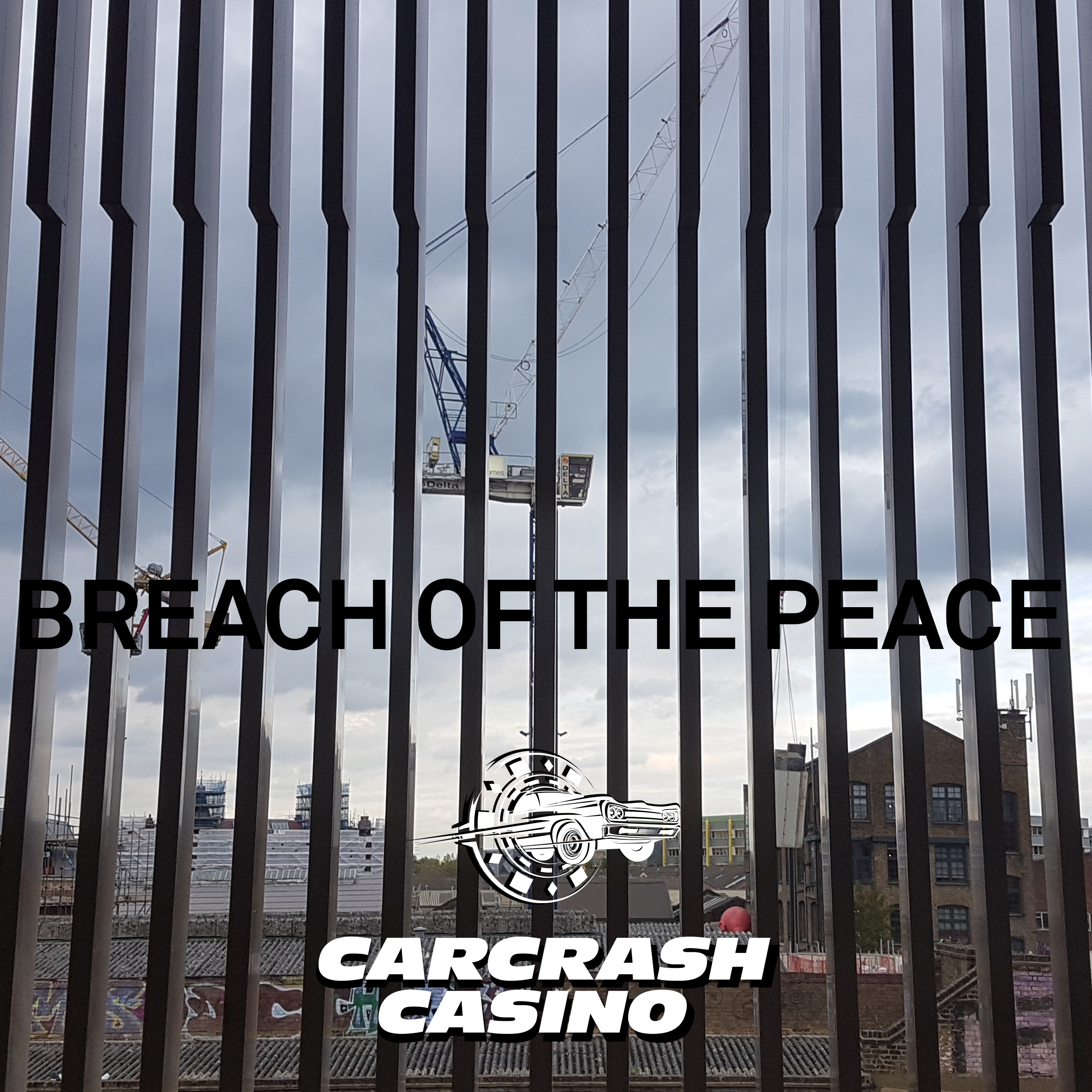 Hello all, it's been a while.
We hope everyone receiving this is well and bearing up during these bizarre times.
We'd like to present to you our new single 'Breach Of The Peace' which is released today.
Breach Of The Peace transports you via urgent guitars and angular melodies to a world of closed down independent venues;
aggressive, artless urban expansion and turmeric lattes. The curse of gentrification - coming to a City or Town near you!
Thanks for bearing with us. This Friday was actually going to be our album launch. Now as it stands we have no idea when we will play again, it won't be for a while. Infuriating times. Hopefully as many smaller venues as possible will survive this - it's tough.
We're sure property developers have got their eye on various local venues whose futures are literally hanging in the balance.
Punters and musicians alike, we can only hope for the best, and support in any way possible.
Hope you enjoy this (sadly relevant) tune in the meantime, and we promise we won't be too long with the album.

Andy, Huw, Jon and Si x
Here's the music video, brilliantly shot and produced by Gary Fox:

P.S. If you have a YouTube account, please be sure to click the 'suscribe' button. It really does make a difference!
P.P.S. If you'd like to show your appreciation, then it's available for a quid here at Bandcamp.
23/03/20
Hi all. *IMPORTANT NOTICE*

Unsurprisingly, due to the Co-Vid 19 virus and measures (or non-measures, currently) put in place, it looks like our upcoming gigs are put on hold.
This includes an album launch in a couple of months which we had been working really hard to prepare for.
It's also having a knock-on effect on our forthcoming single and video, not to mention our photo shoot for the forthcoming debut album, and subsequent duplication.
Obviously there are far more important challenges for ALL of us, and we'll keep you posted once things start moving again.
All the best to everyone reading this and all your families and friends.
Andy, Simon, Jon & Huw x
01/02/20
HELLO!! A very belated happy new year and apologies for the radio silence.

The debut Carcrash Casino album is at the mastering stage, and we've been filming footage for our next single which will be released in a couple of months, ahead of the album.
We're really excited, and can't wait for everyone to hear the new stuff. But of course timing, promo and giving it the best shot to get heard by as many as possible are all essential. As soon as we have release dates for these, and video tasters then we'll let you know via the usual channels.
When Si returns from Down Under (he's currently on tour with the top Smiths tribute band The Smyths) then we'll start regularly gigging once again in order to promote the band and build up to the album launch.
Thanks for your support and patience and hopefully see you at a show from late March onwards.
CC x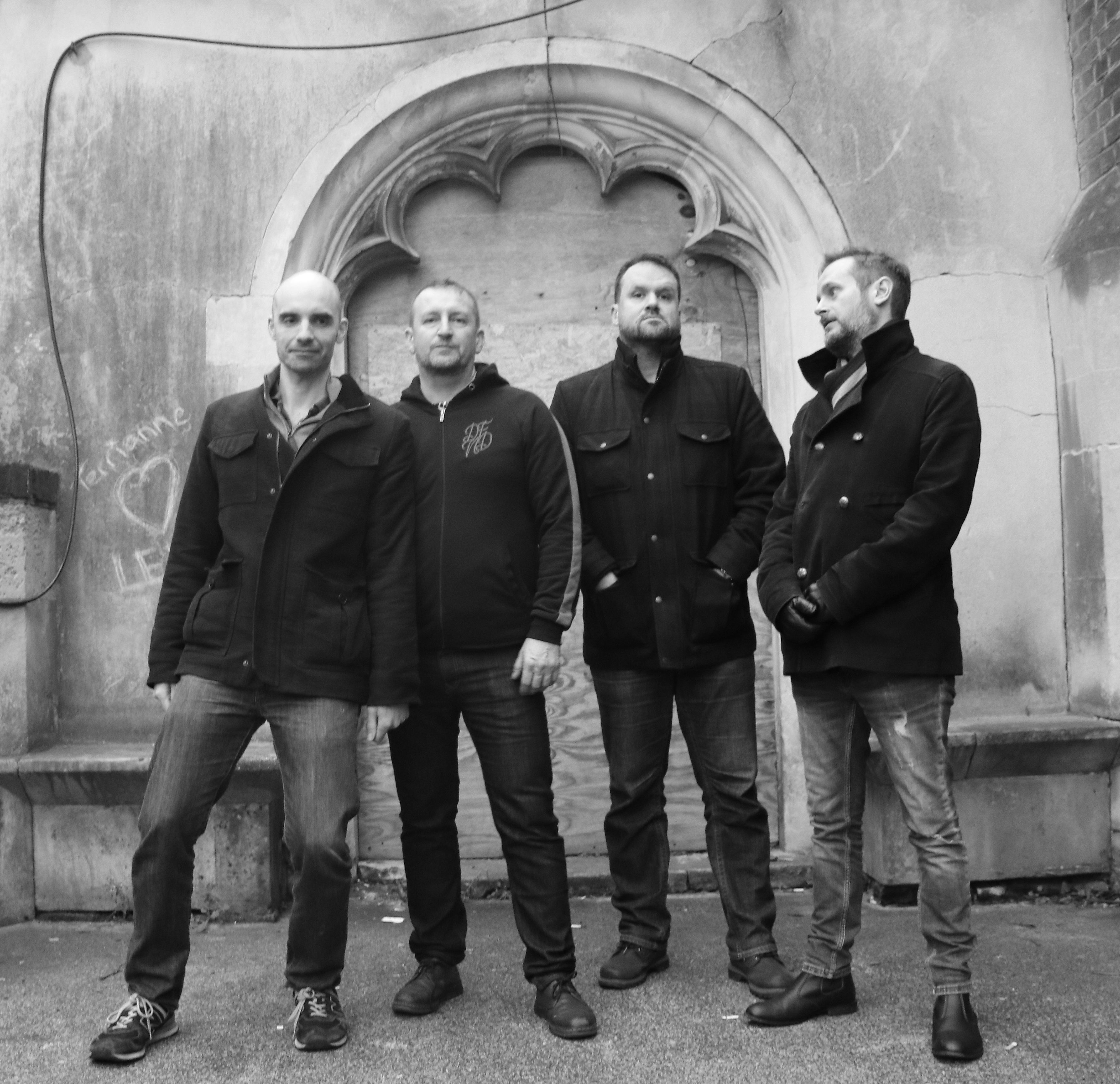 10/05/19
Carcrash Casino release 'Something's Happening Here'- their second digital single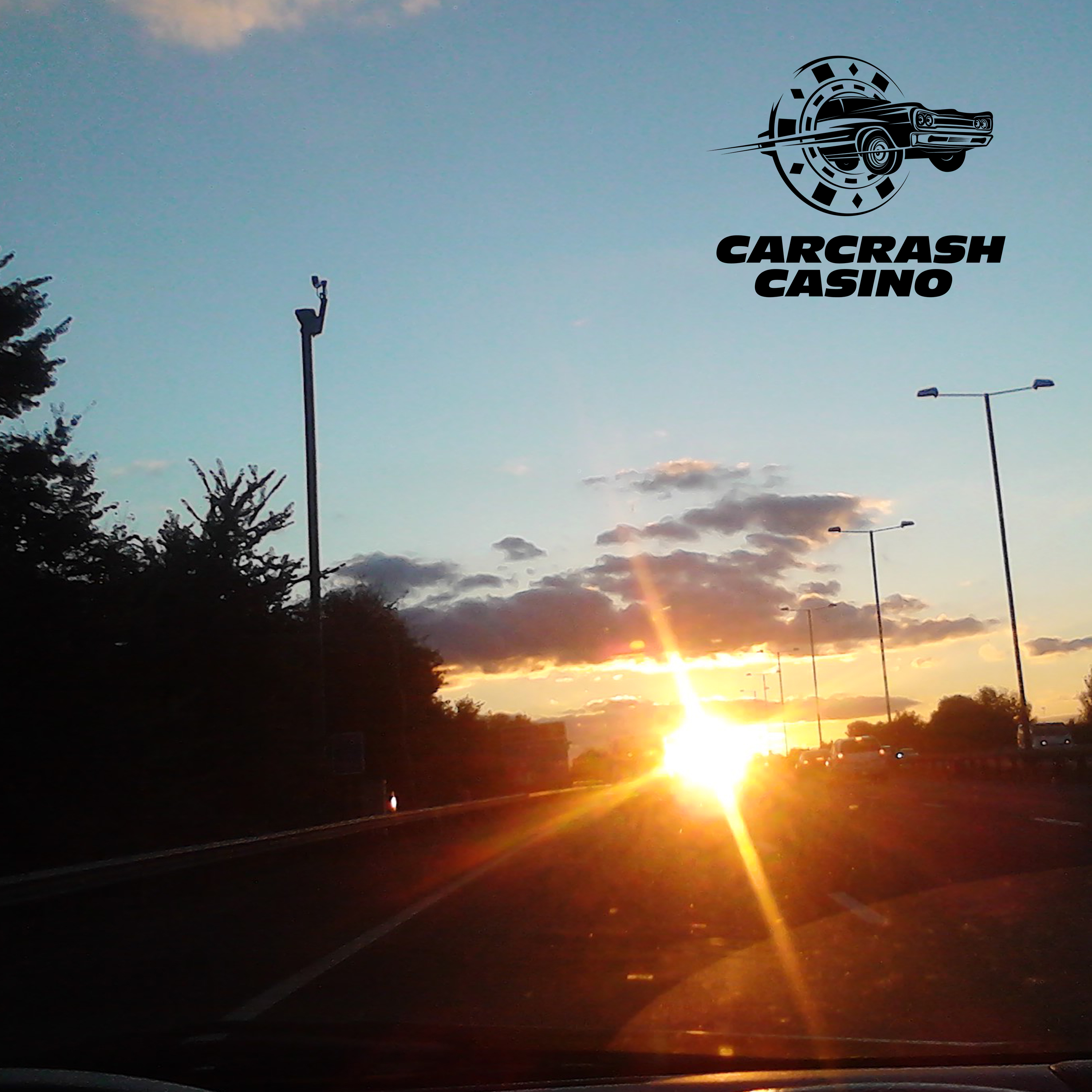 Our second single from the forthcoming album is released today
'Something's Happening Here' is a 4-minute power-pop blast conjuring wistful imagery and a chorus hook that will hopefully glue itself inside your head.
Both 'Don't Make Me Laugh' and 'Something's Happening Here' will be featured on the forthcoming Carcrash Casino album which is currently being recorded, and due for release later this year. Once again this is available on the usual digital platforms, Spotify, Apple, Deezer, YouTube, Soundcloud etc.
If you like the band stuff, please be sure to follow us on Spotify and/or subscribe to us on YouTube. Oh, and feel free to 'like' us on Facebook!
As we've mentioned before, all of us are social media luddites, so the more support we get, the better. Thanks in advance!!
If you'd like to show your appreciation, then it's available for a quid here at Bandcamp.
We'll be starting a pre-order campaign for the album soon, so watch this space.
Jon, Huw, Si and Andy x

11/03/19
Hi all.

We've just come back from supporting 'A Band Called Malice' (a fantastic Jam tribute band) at their sold-out show at Derby Flowerpot. Really great venue and great fun.
Our next gig has just been confirmed - it's at The New Cross Inn, London, SE14 6AS this coming Sunday 17th March.
There's a Facebook event page HERE
We're first on, so best to get down there for doors at 7pm. Would be great to see some familiar faces.
In other news, there's something rather important happening on the 29th March. That's right, the new Carcrash Casino single will be released. More details just before the release.
Thanks for your support and see you soon!
Jon, Huw, Simon & Andy
04/01/19
Happy New Year to all.

Thanks so much to everyone who has listened to/viewed/bought our single 'Don't Make Me Laugh'.
Tom Robinson of BBC Radio 6 music played the tune three times - once on his 'primetime' Saturday evening show calling it 'probably his favourite record of the week' - we're all dead chuffed.
There will be some gig info very soon, in the meantime thanks so much for your support, and if you like what we're doing then feel free to spread the word!
J,H,S,A x

30/11/18
Carcrash Casino release one-track digital single and music video 'Don't Make Me Laugh'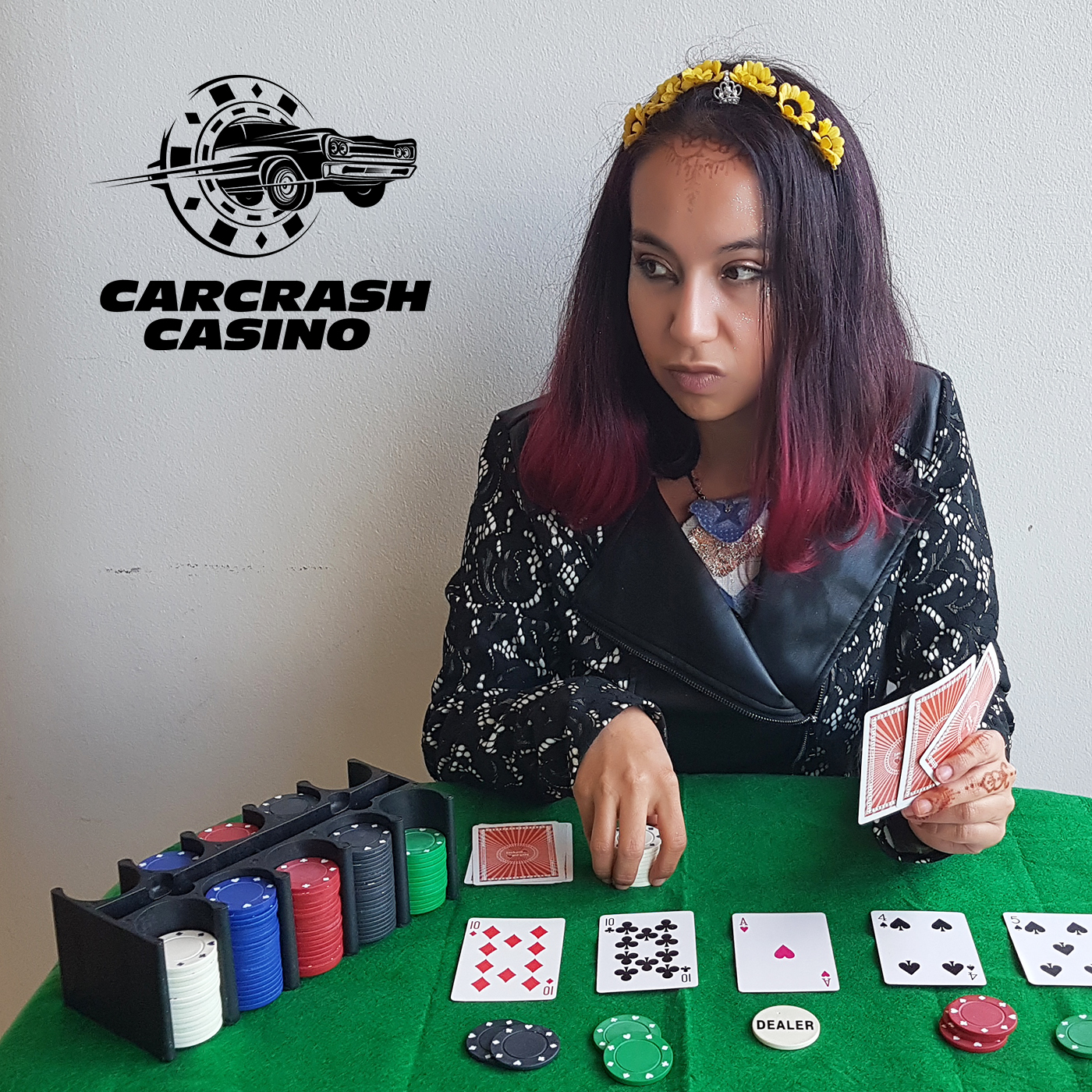 We're delighted to release our debut single 'Don't Make Me Laugh'
This is available on the usual digital platforms, Spotify, Apple, Deezer etc.
If you'd like to show your appreciation, then it's available for a quid here at Bandcamp.
No pressure, we hope you enjoy however you hear it!
Check out our video here:
Also, thanks so much to everyone who came down to Katzpace last Tuesday to hear us play a live set and get a sneak peek at the video.
We received a really warm and positive response, and all the band thoroughly enjoyed ourselves.
Here are a few photos: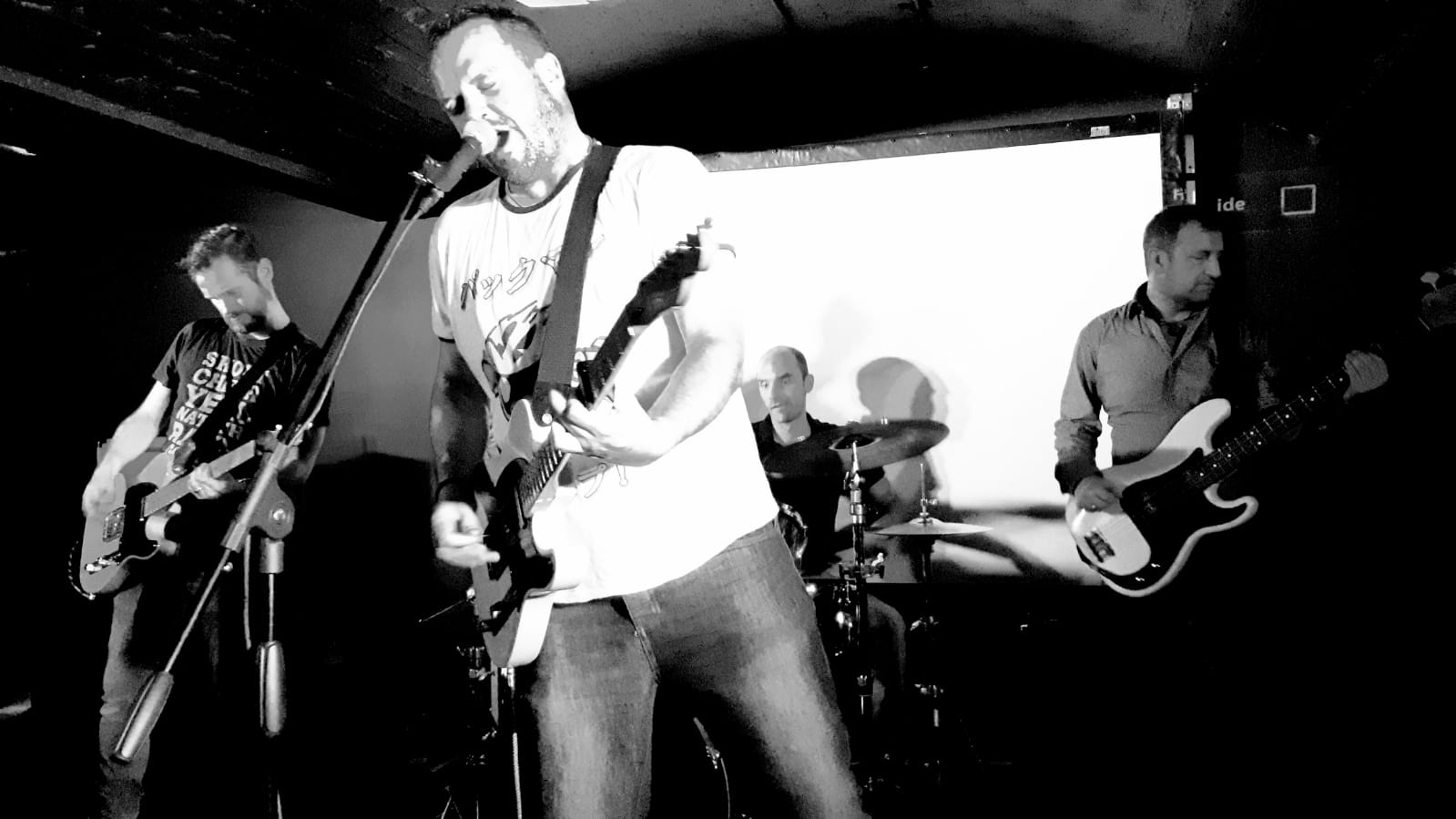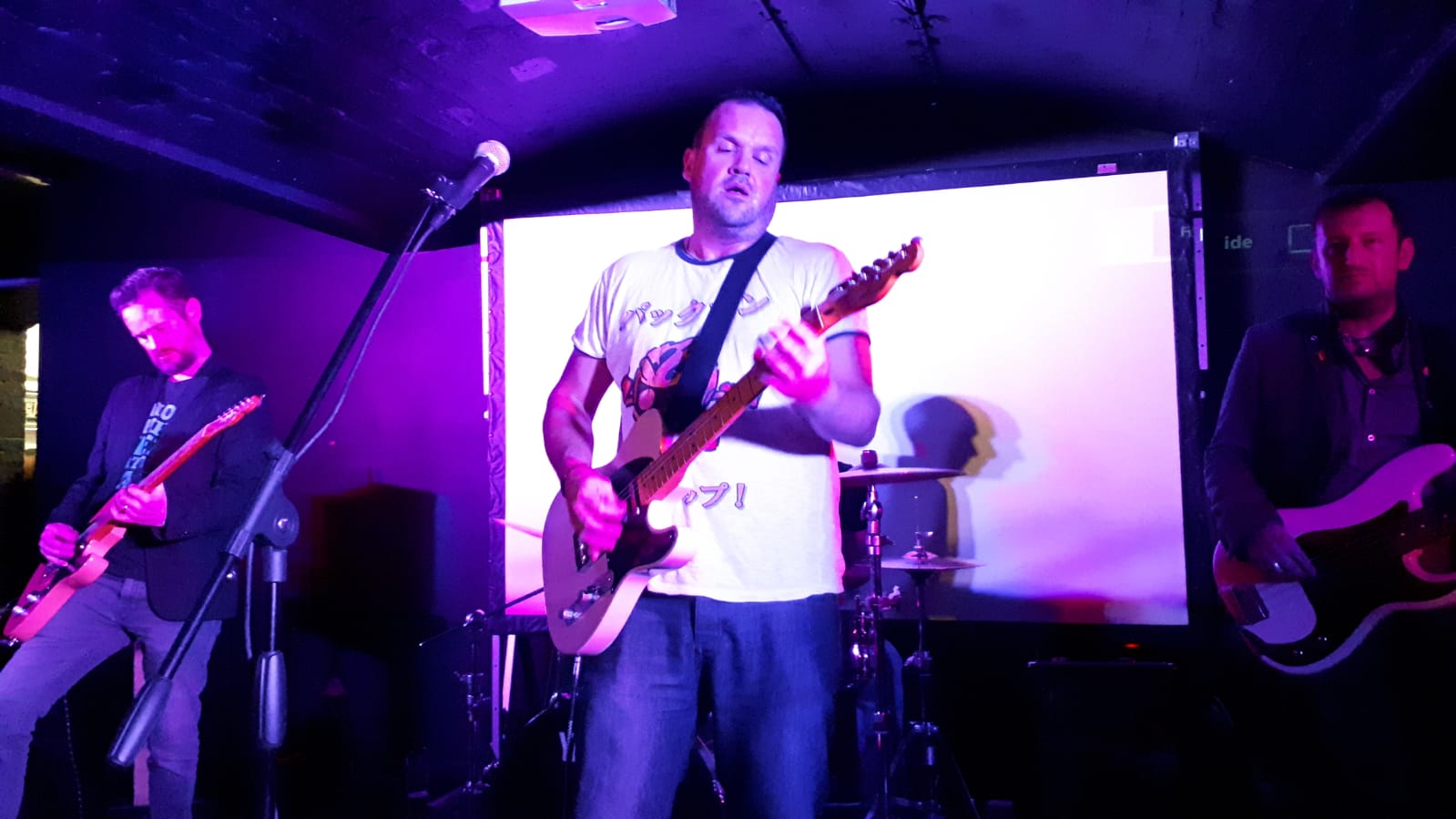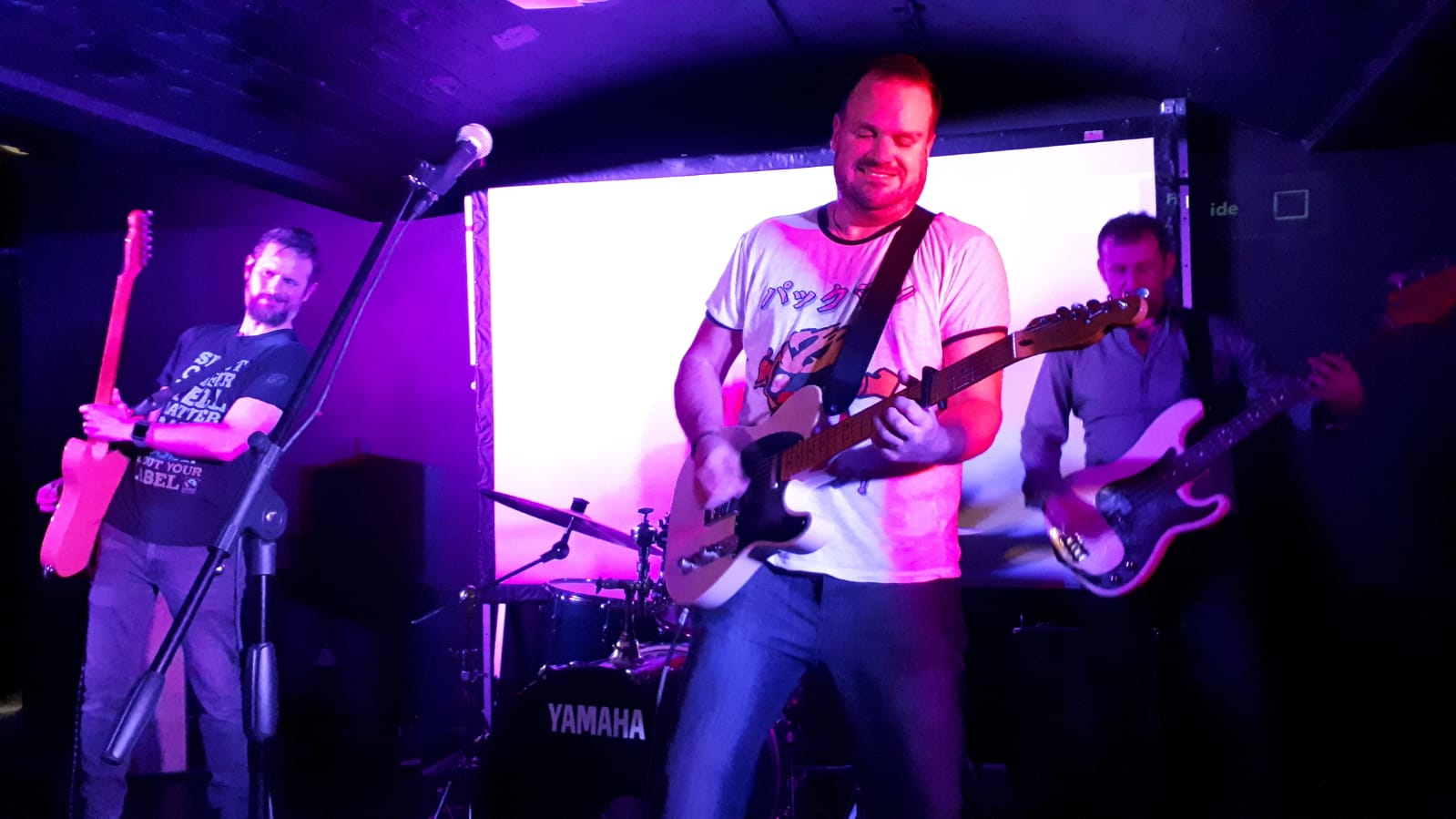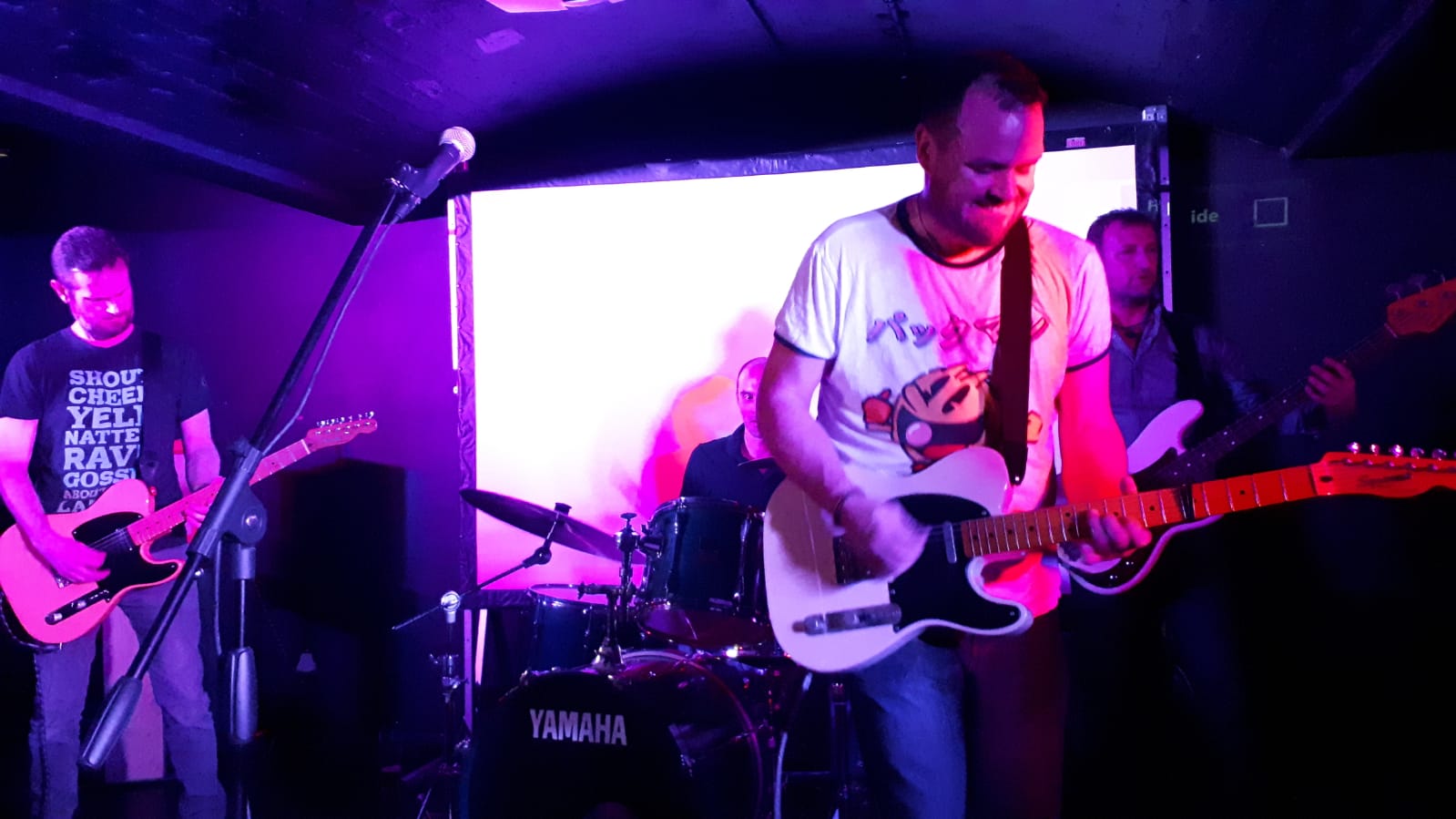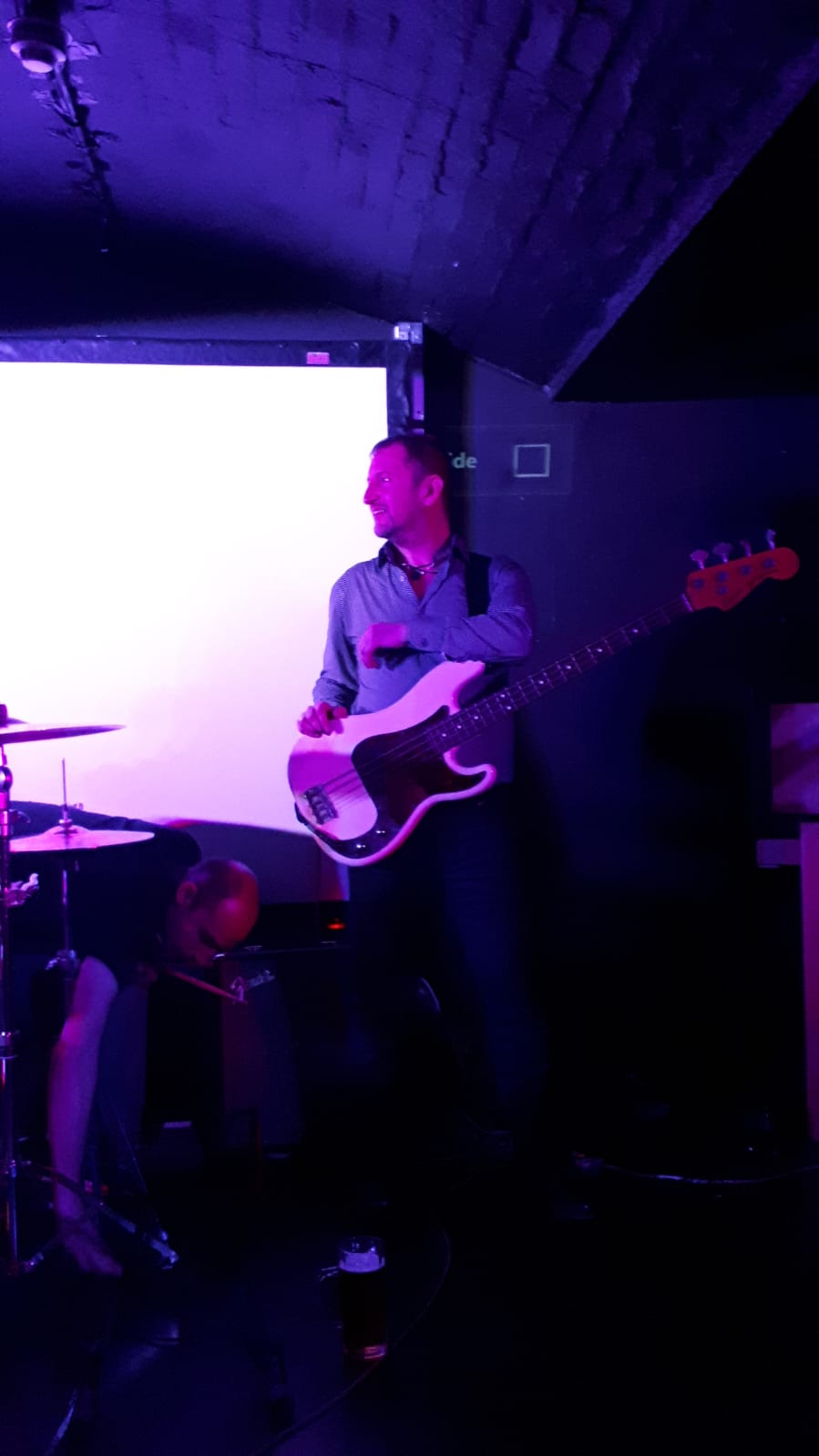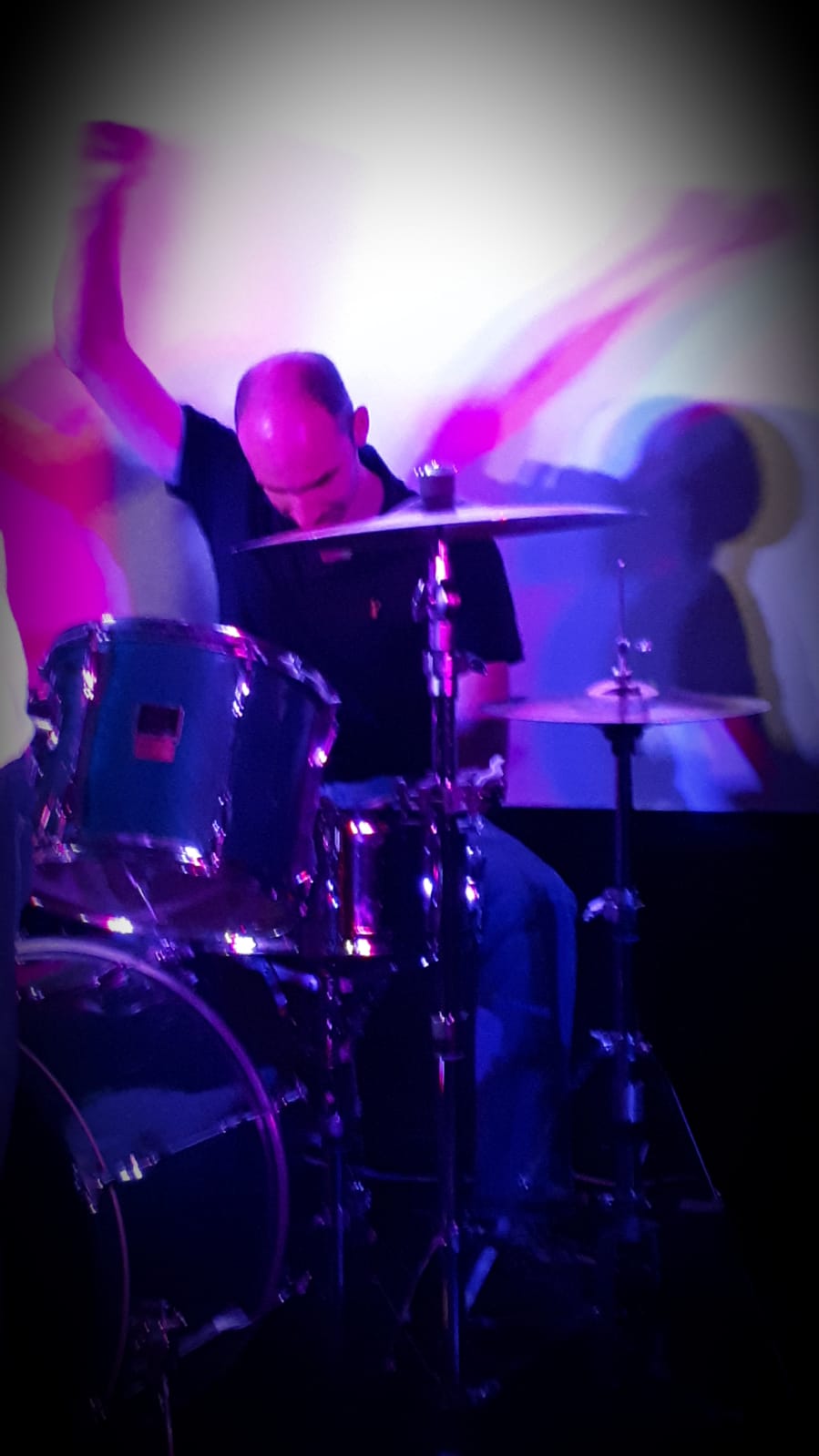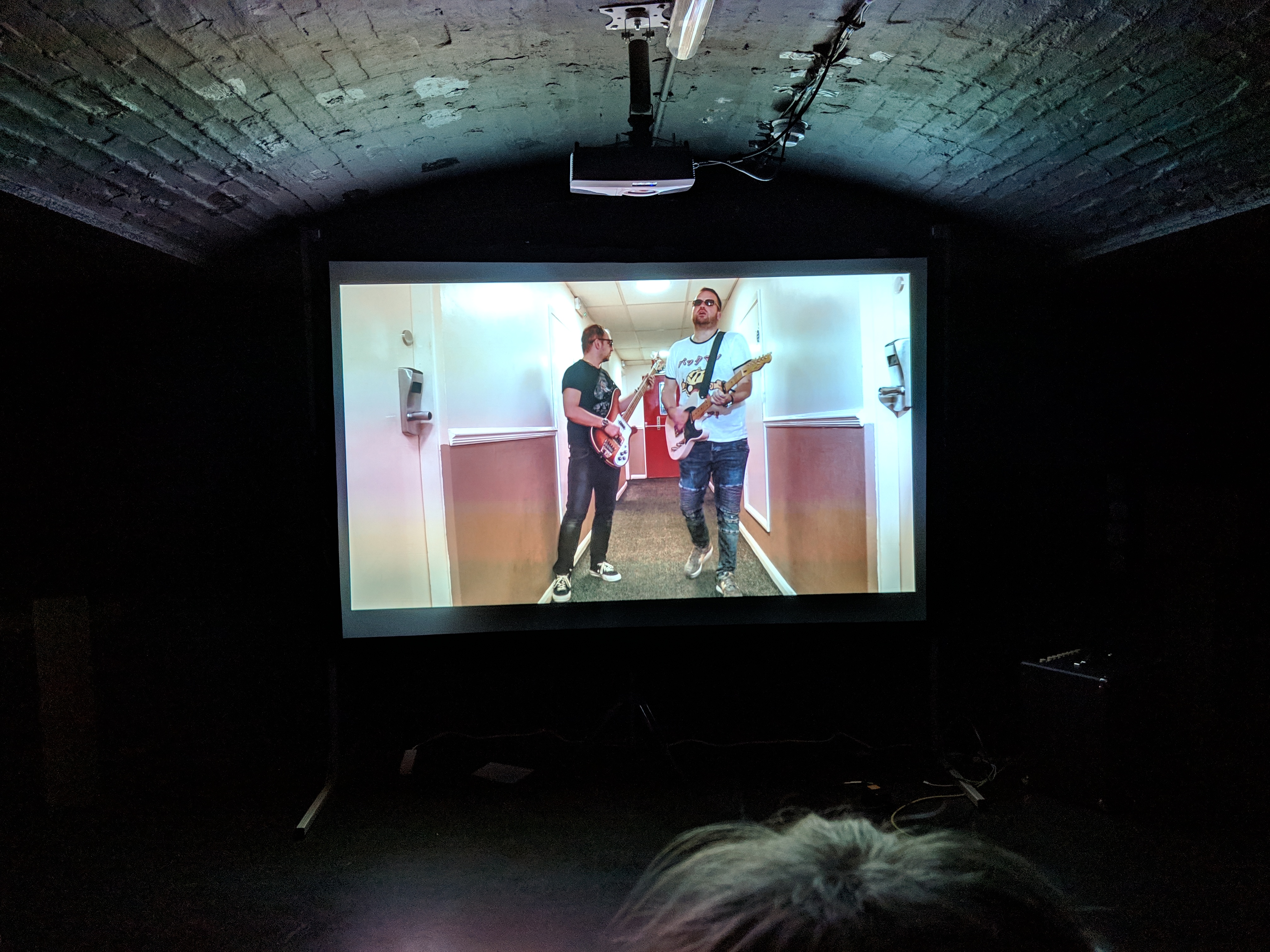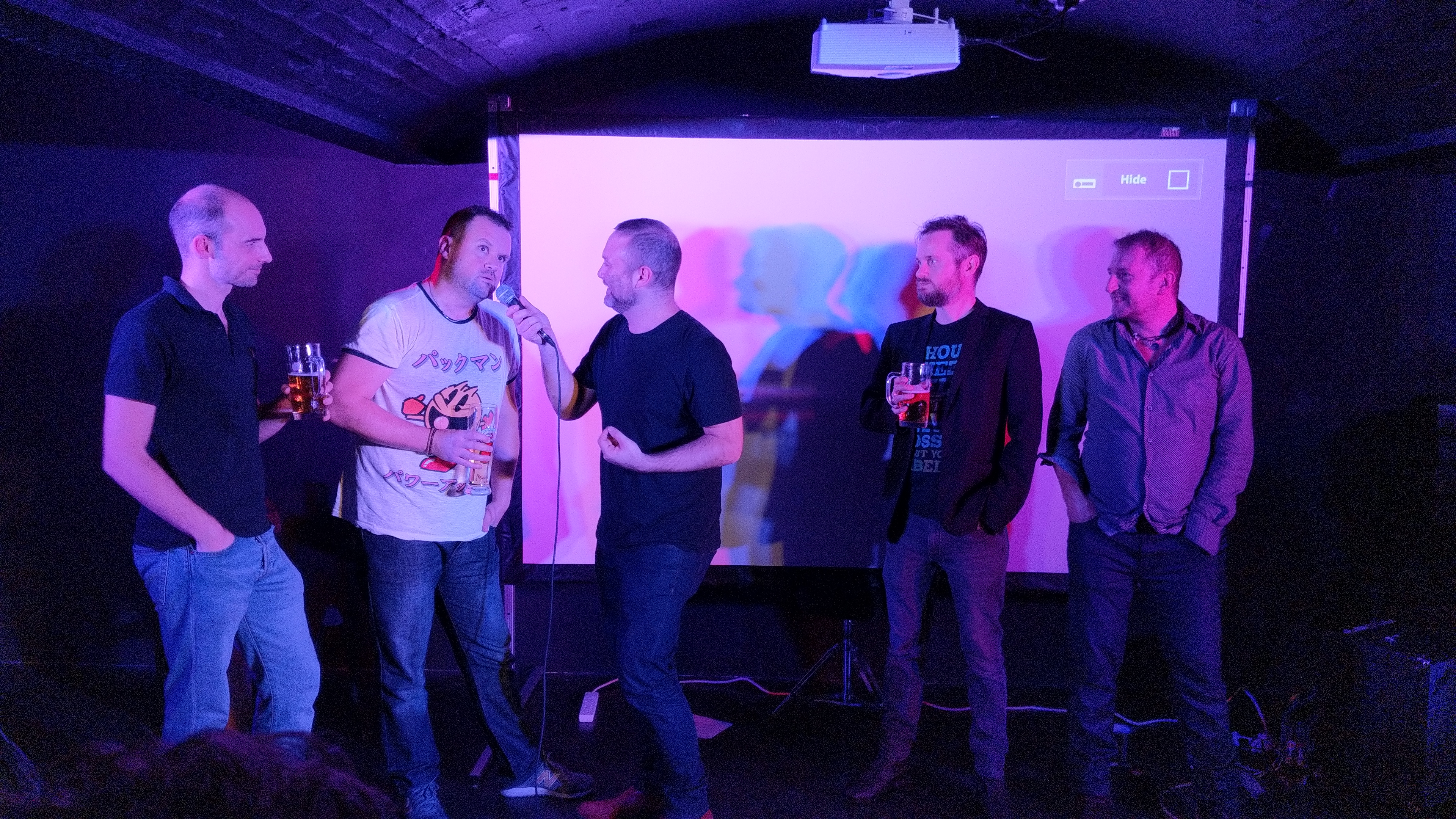 Anyway that will probably be all for us until after Xmas when we'll be making another announcement.
We really hope you enjoy the single, and if you do, then please spread the word.
Incidentally, you can follow us on Instagram if you're a user of that particular strain of social media crack. We're luddites, so don't update too often, but it's good to keep in touch.
Of course we have
Facebook
also!
Thanks once again for your support, have a great Christmas.
Jon, Huw, Simon & Andy x

23/09/18
Carcrash Casino present the 'Don't Make Me Laugh' single launch.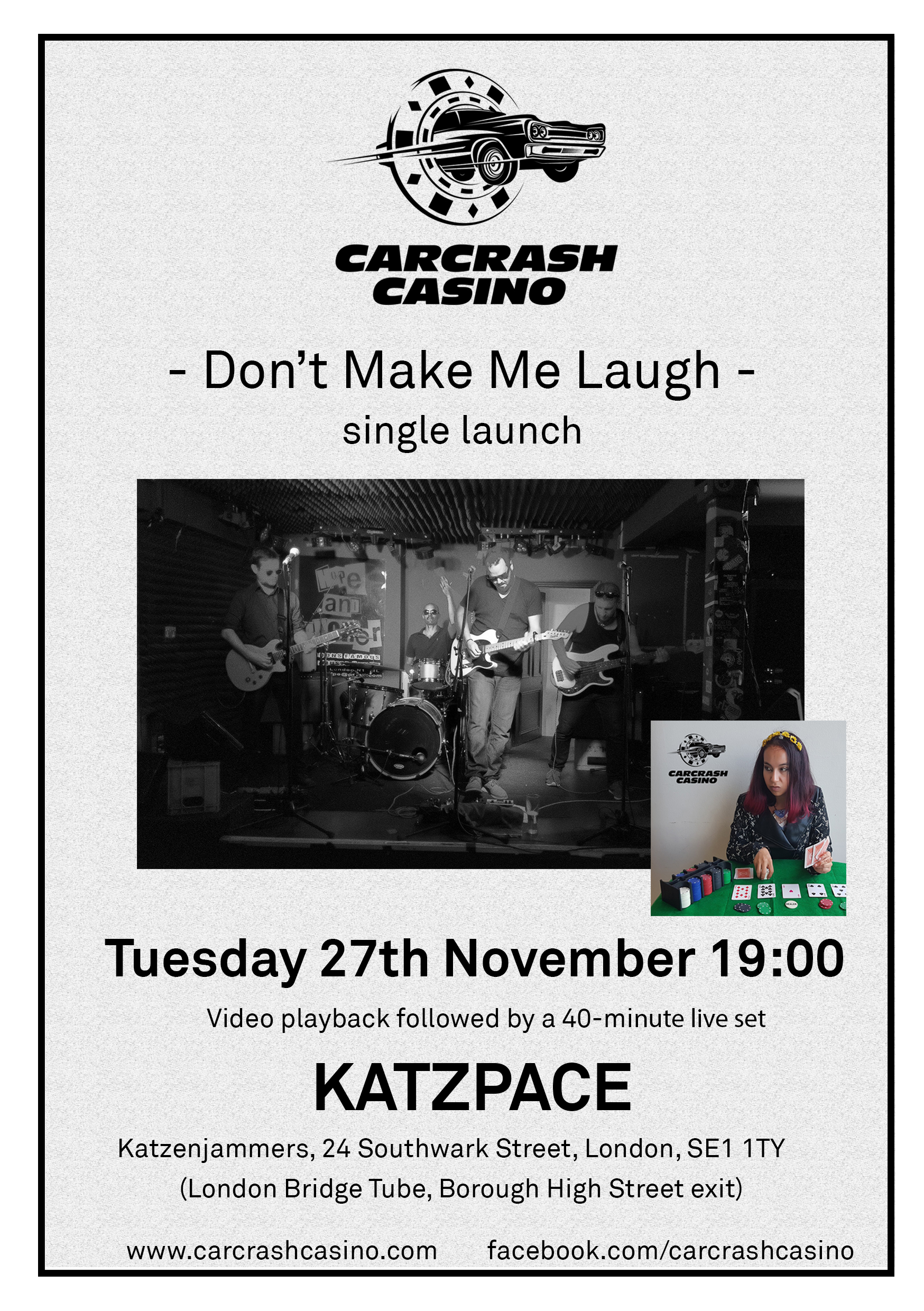 Tuesday 27th November

Katzspace
Katzenjammers
24 Southwark Street
London SE1 9PD (London Bridge Tube, Borough High Street Exit)
Video playback starts at 19:30 prompt, followed by a 40-minute live set.
After this there will be a short Q&A session with the band hosted by Gary Fox.
It's £3 on the door.
Please go HERE for the Facebook Event page
Katz is such a great venue, we hope you can make it down.
Jon, Huw, Simon & Andy x

23/09/18
We filmed a video for one of our songs the other weekend. It's currently being edited. When it's ready we'll have our first release. We're looking into a single/EP (yet to be decided) launch gig to coincide with it - so watch this space.
Our December matinee show at The Half Moon is now postponed until 2019 due to personnel changes in beautiful mechanica. Again, we'll let you know here first.
A few shots from the video shoot to whet your appetite..
CC x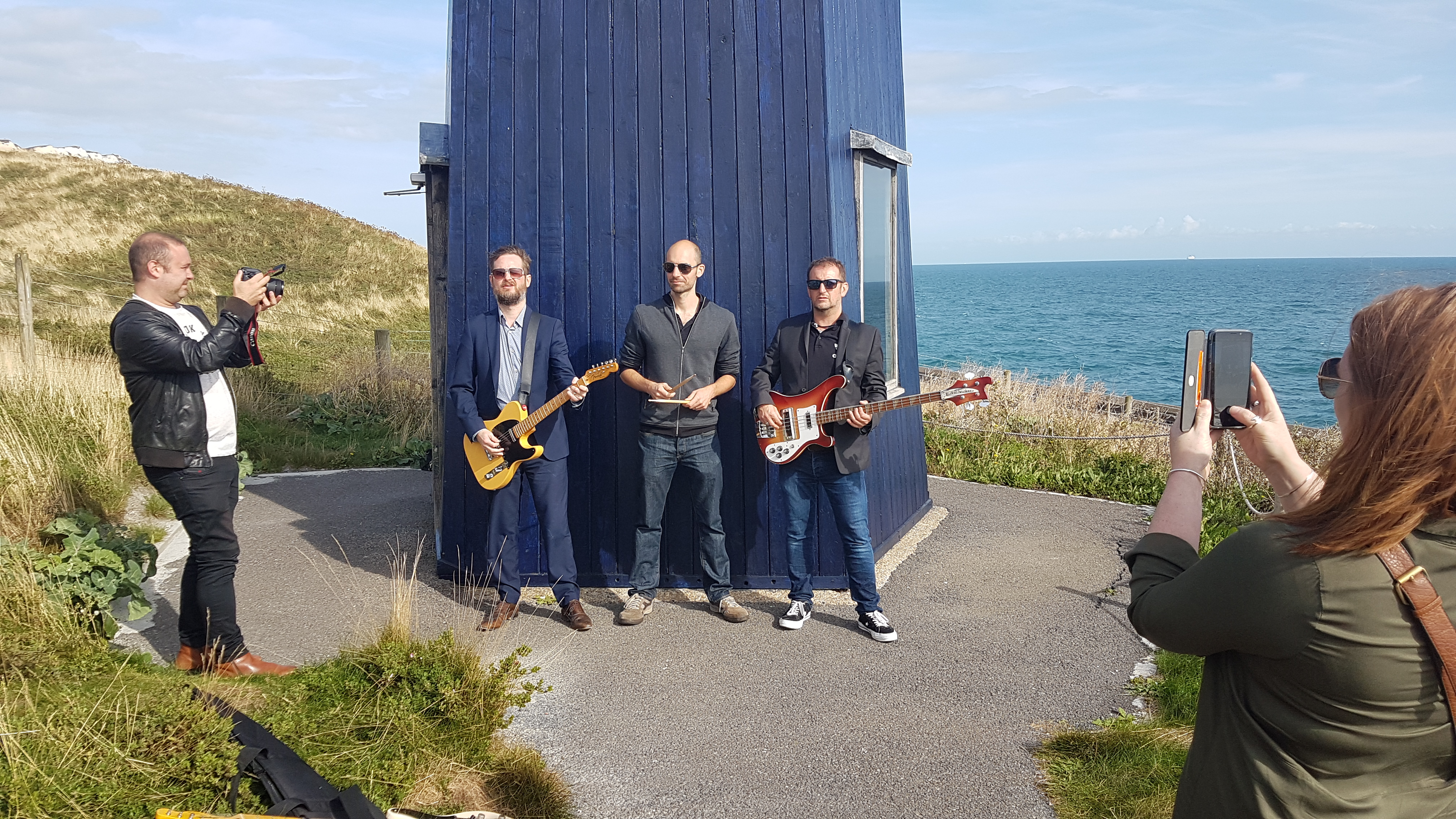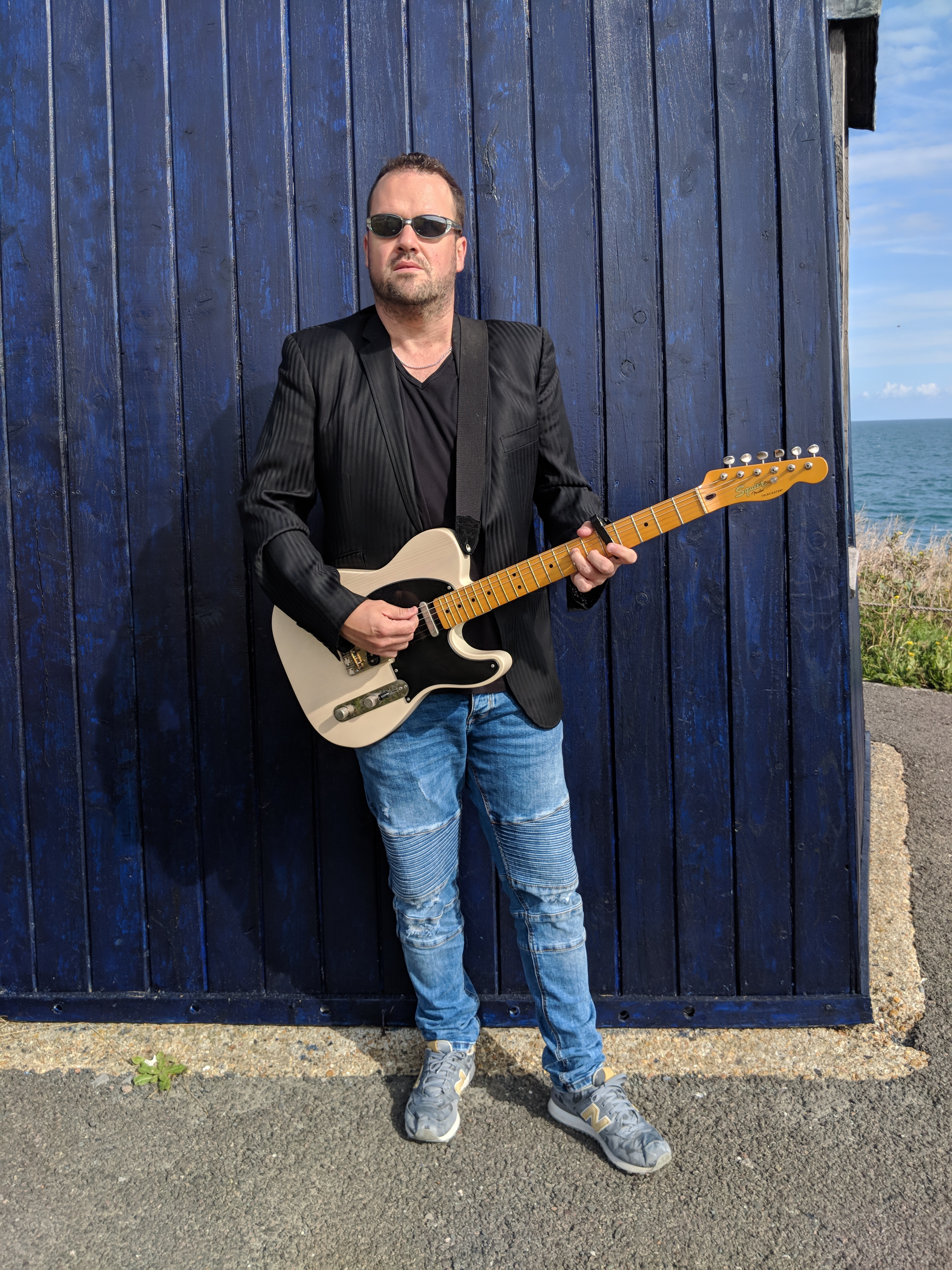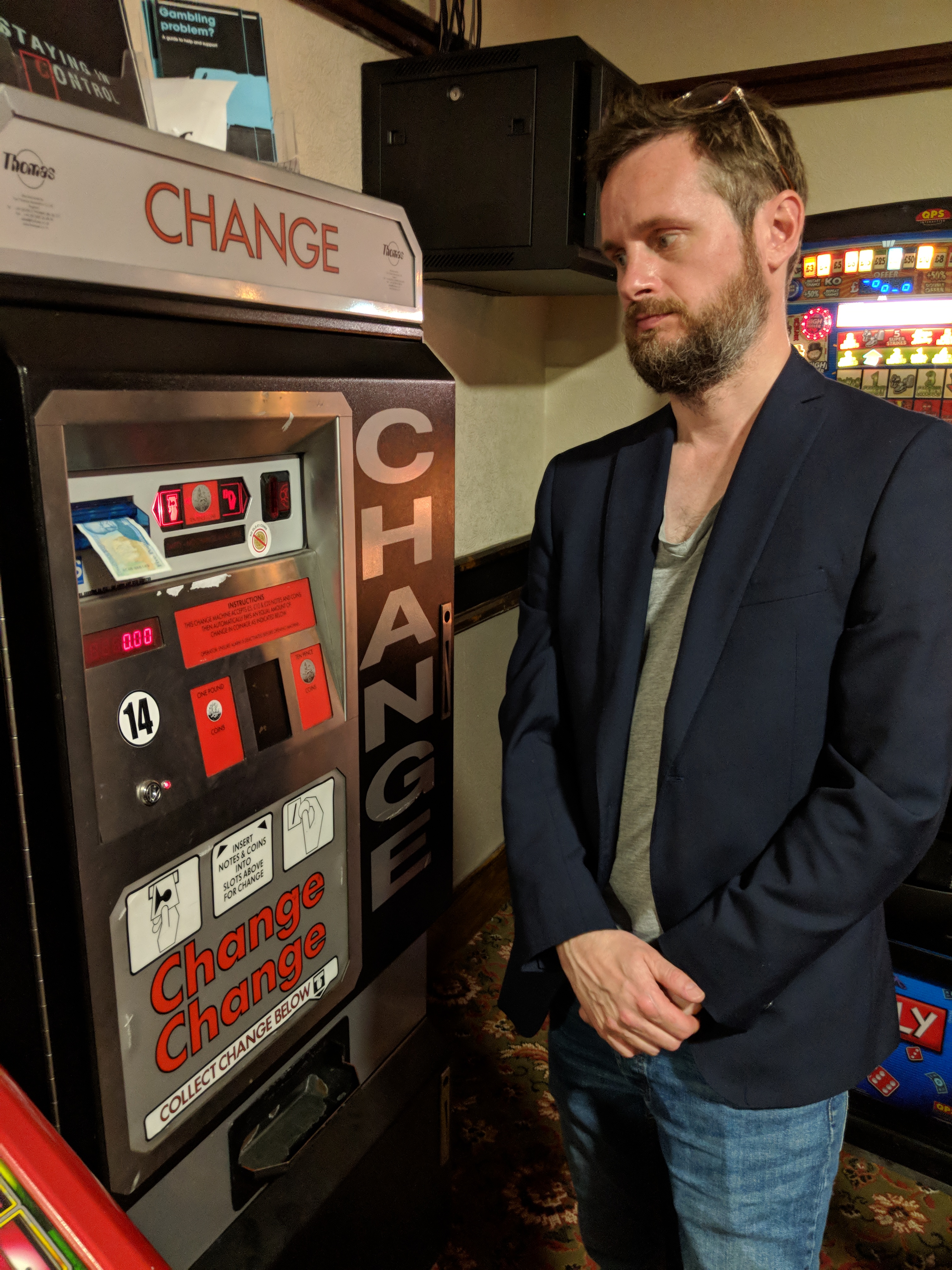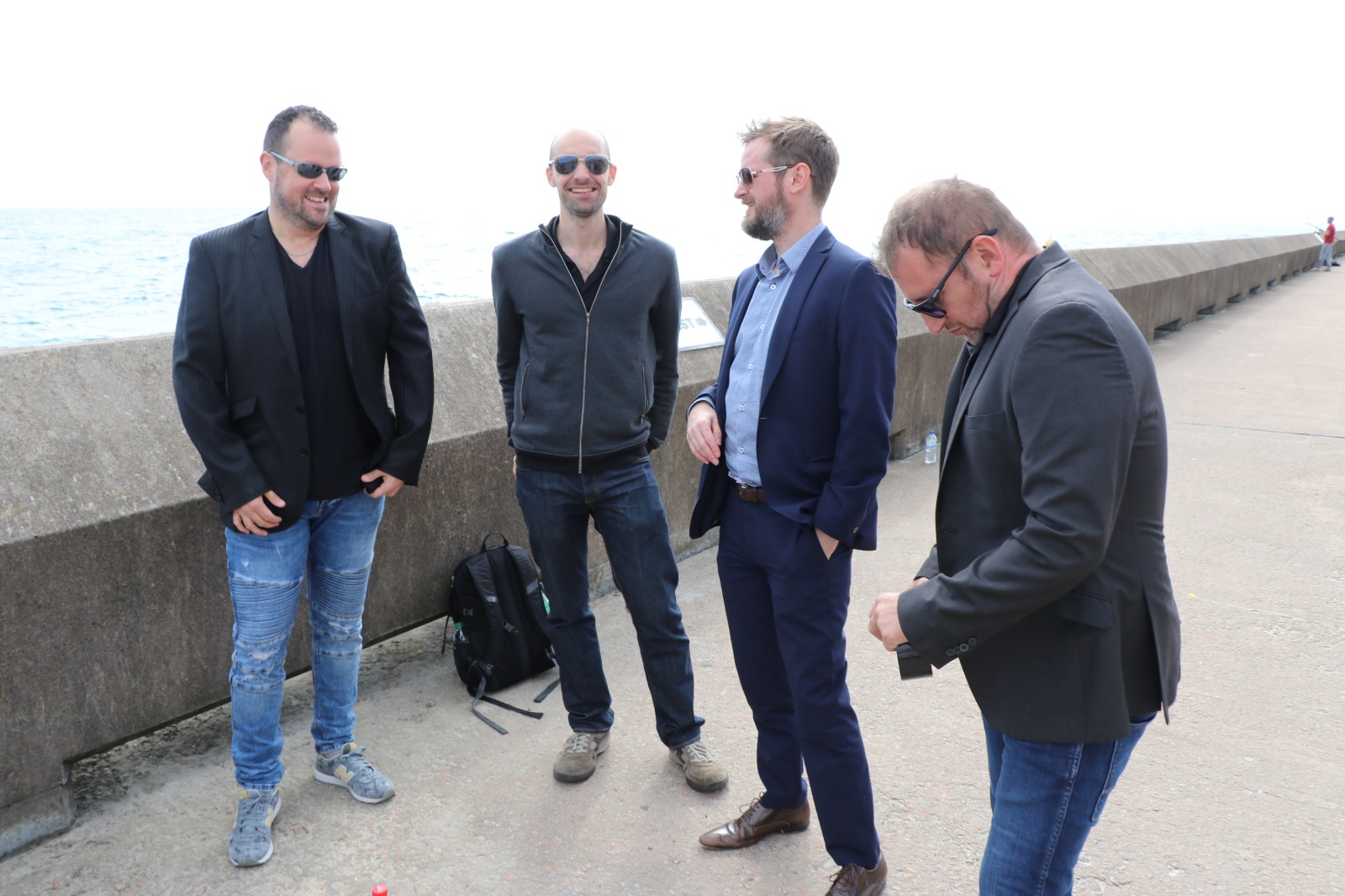 22/08/18
We're heading back in to the studio soon to finish our recordings so having a little break from gigs.
However, looking forward a bit, we have a Christmas matinee show supporting beautiful mechanica at The Half Moon Putney on Sunday December 9th . Those outside the big smoke could come and do some Christmas shopping, afternoon gig and see the lights in the evening - what more could you ask for?
Tickets are on sale now, via this link.
SHOW POSTPONED UNTIL 2019
- see above.
CC x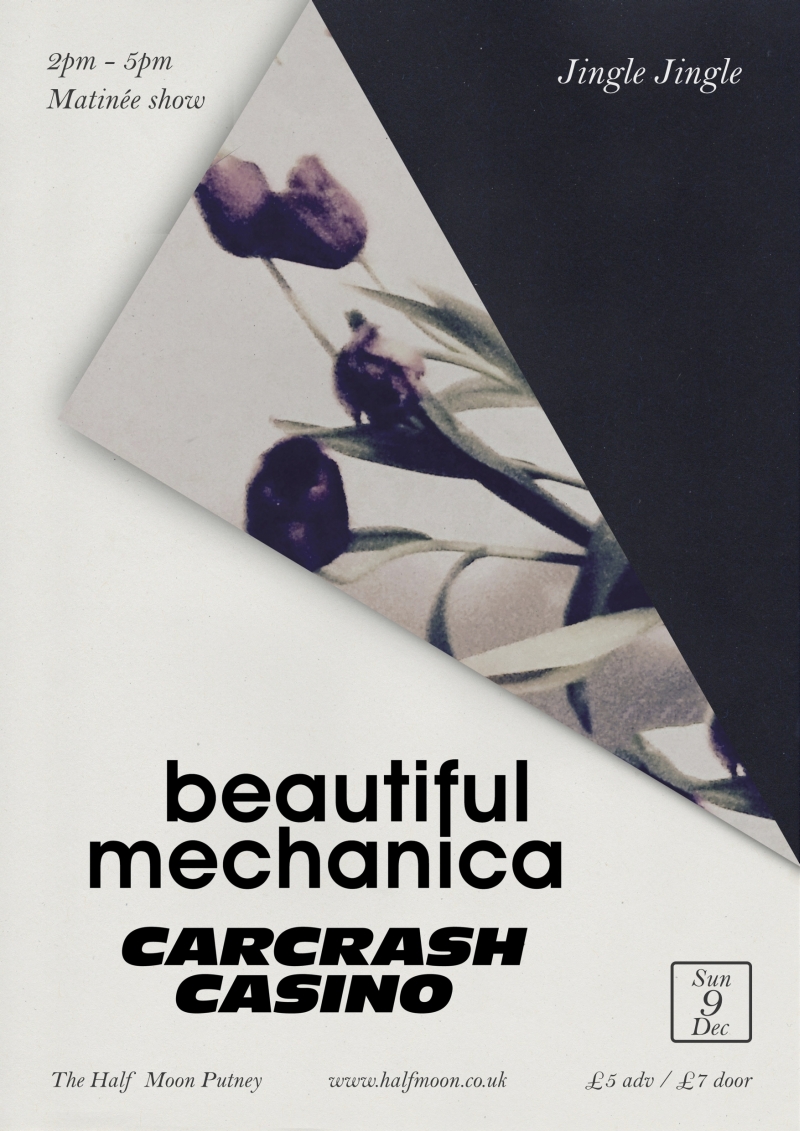 15/08/18
Cheers to all who came down to The George Tavern a couple of weeks back. It really is such a brilliant venue - a real gem - long may it continue.
This Saturday 18th August we play The White Swan in Charlton village. It's a charity gig for Greenwich & Bexley community hospice. 4 acts, beer festival, raffle etc etc. Free entry, so come on down if you fancy it. Music starts at 7pm.
CC x