17/06/21
CARCRASH CASINO PLAY FIRST LIVE GIG IN AEONS!!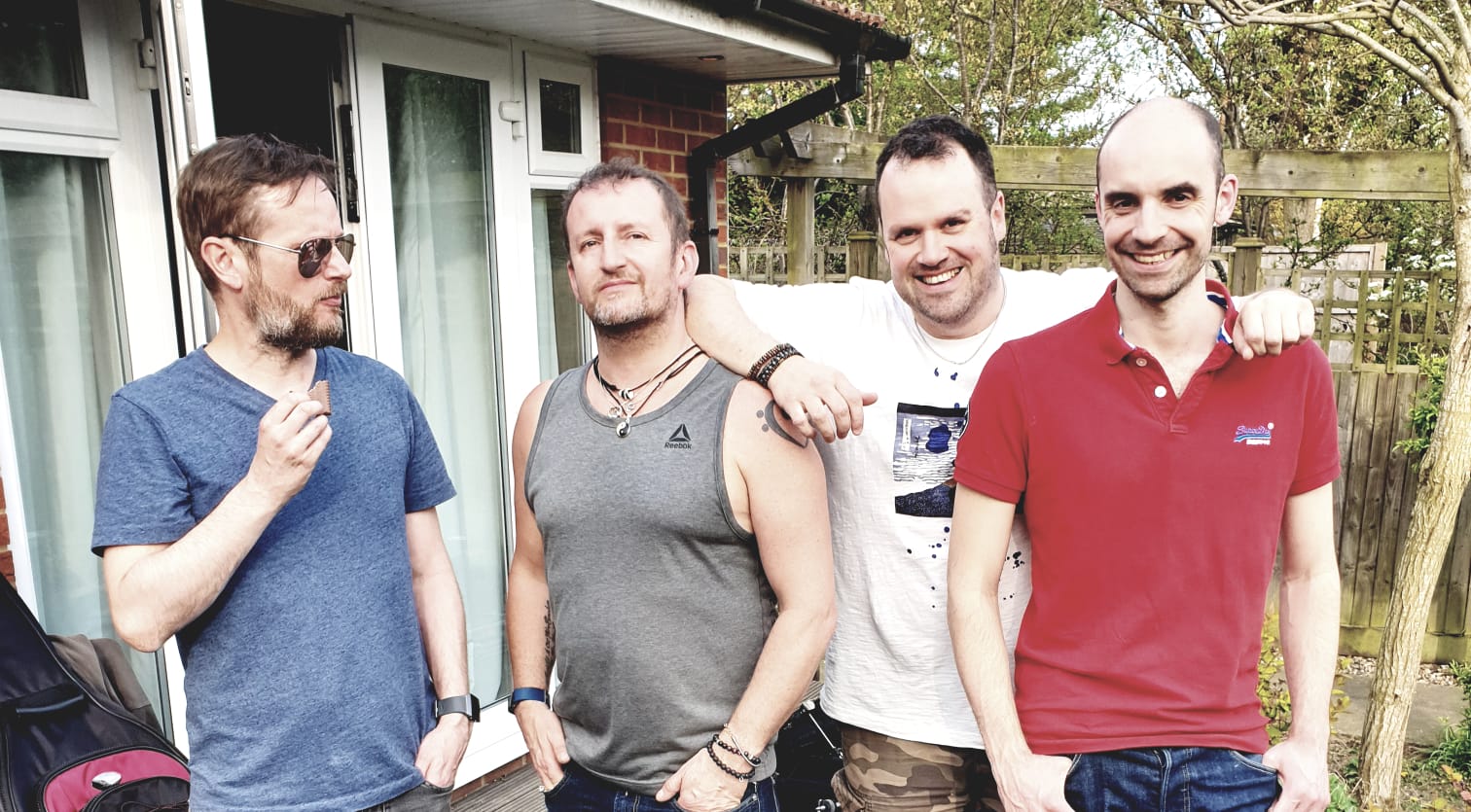 Hello all.
Carcrash Casino are relieved to announce their first live gig in aeons.
This takes place at The Water Rats, King's Cross, London on Friday 6th August 2021.
The band will play their debut album 'Nobody Knows More About Carcrash Casino Than I Do', plus some older and newer tunes.
The album was released in 2020 during 'lockdown', and the 'album launch' gig was postponed several times, so this show is the 'album celebration', if you like. The band cannot wait to finally play to punters once again at a LIVE MUSIC VENUE!
Special Guests are to be confirmed, and will appear here asap.
Everyone through the door gets a raffle ticket - a chance to win some fantastic prizes!
When the live music stops the DJ will play DECENT MUSIC until 11pm!
To avoid disappointment, advance tickets are available from the WeGotTickets website HERE.
Come and join us before the inevitable Autumn/Winter Lockdown!
CC x
14/01/21
Happy new year, thanks for your support, plus an online interview with Jon.
Happy new year to everyone reading this!
Jon recently spoke to Nicole from The Other Side Reviews about a bunch of stuff including our album, engaging with audiences, phobias and future plans. Have a read here.
Thanks for all the great feedback we've received about the album, from fans and reviewers alike, it's made us really happy. Reviews have come in from True Style Music and Edgar Allen Poets, and various tracks of ours have been playlisted by a number of bloggers/reviewers, including Amazing Radio.
Thanks so much to all who bought the album digitally or physically. This support means so much in the 'music-for-free' age we live in. We're also really pleased to admit that we're actually running out of our initial order of CD's so if you'd like one please head HERE - where you can also buy the album digitally if you prefer.
Once the current situation eventually changes, we can't wait to get back in to the rehearsal studio again, with new songs and the expectation of live gigs.
Until then, thanks so much for your suupport and stay sane.
CC x
04/12/20
Come together all and sundry!

Hello people.
Our debut album 'Nobody Knows More About Carcrash Casino Than I Do' has finally been released today.
A huge thanks to everyone who pre-ordered, those who ordered CDs should have already received them.
If you'd like a listen, you can now stream the whole album at our Bandcamp page, and if you like what you hear, that's also where you can get a digital copy or a physical CD.
To visit our page, click the link in the player below:
We're all really proud of it so please do spread the word on social media, as this isn't high up in our list of strengths - but we are trying hard to get the music of Carcrash Casino to the people who might like it.
Thanks once again for your support, and enjoy the rest of the year if it's humanly possible!
Cheers,
Andy, Huw, Si and Jon x
06/11/20
The debut Carcrash Casino album 'NOBODY KNOWS MORE ABOUT CARCRASH CASINO THAN I DO' will be released on 4th December 2020.
It's avaiable to pre-order HERE AT BANDCAMP both digitally and on CD.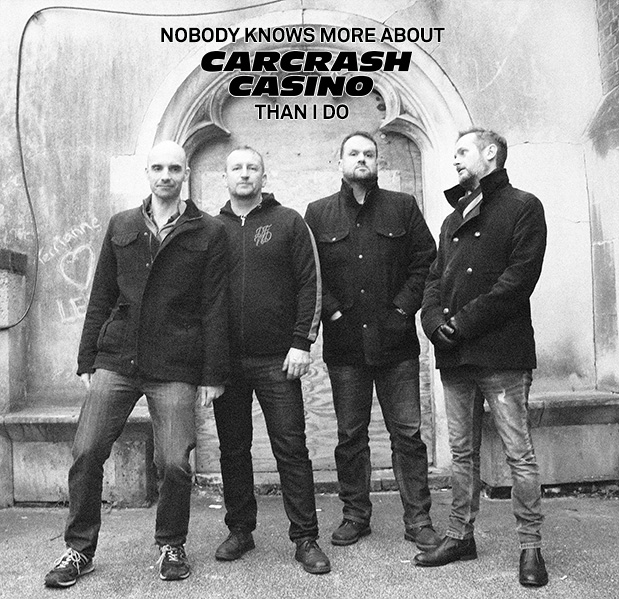 Track listing:
NOBODY KNOWS MORE ABOUT CARCRASH CASINO THAN I DO
1 BREACH OF THE PEACE 4.04
2 DON'T MAKE ME LAUGH 2.07
3 DOORMATS OF THE WORLD UNITE! 5.07
4 COME BACK TO ME 4.12
5 CEASE & DESIST 7.46
6 IN ASCENSION 2.50
7 FIVE FAVOURS PLEASE 2.40
8 SOMETHING'S HAPPENING HERE 4.12
Here's an album sampler for you to have a listen to:
Thanks for your patience, hope you like it and consider getting yourself a copy.
It's been such an grim year for everyone, but especially those involved in the music (and entertainment) industries, we really have to thank Bandcamp for their 'Bandcamp Fridays'.
On the first Friday of each month they are waiving their commisson, so if you order our album TODAY or on release day, then we the artists receive the full amount for our efforts.
Of course, you can order whenever you like, but we'd like you to know what Bandcamp are doing, as they're by far and away the fairest platform for musicians, and we really appreciate what they're doing right now.
We have the digital download, a digipak CD and a t-shirt onsale HERE.
Hoping everyone is well and that our album will bring a bit of cheer/entertainment/escapism during these bleak times.
Love - Andy, Huw, Jon and Si xxxx